Science, advocacy, and action may bring about sound policies, but education is the key to lasting transformation toward healthy communities and ecosystems. The Sustainable Schools program provides tools for students and educators to become lifelong stewards of both the environment and community. We are committed to ensuring offerings are developed for all, and inclusive of all, students and educators.
Empowering Students
We believe in supporting all youth to think critically about the ecological, social, and economic issues of today. Using their own ideas and passions, students develop the tools to respond. We address these big issues from an asset-based approach, focusing on students' strengths. We honor kids' right to know, support them in facing difficult truths, and help them develop the tools to respond.
Green Team Network
The Green Team Network is a free program that provides a framework and a collaborative network for school communities in Whatcom County to take steps towards making their school campus more sustainable, and educating leaders as to why it's important. Learn more.
YEP!
Youth for the Environment and People (YEP!) is a one-of-a-kind youth empowerment program for high school students that elevates student voices and gives youth key skills to make change in the world. It is student-led and concludes with an environmental action project. Learn more.
Online Resources
Get to know the natural world and experiment with some do-it-yourself projects at home or in the classroom. Browse our online lessons and projects.
Water School
All Bellingham Public School 5th graders participate in Water School where they learn about where our drinking water comes from, what happens at the treatment plants, and what a watershed is.
Since the fall of 2020, Sustainable Schools has been working collaboratively with the City of Bellingham to offer action projects to students who have been learning about Bellingham's unique water systems.
After completing the coursework, Sustainable Schools offers students a way to put their learning into action by helping classrooms to adopt a storm drain, educate others or do a litter clean-up.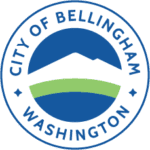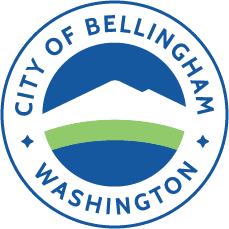 Helping Teachers
We believe educators of our future leaders benefit from community partners that work side by side to help meet the needs of their students. We support teachers with opportunities to learn and collaborate to ensure students engage with real world concerns and real-world solutions.
Professional Development Opportunities
As a Washington state clock hour provider, Sustainable Schools offers professional development opportunities to Whatcom County educators. We want teachers and students alike to see firsthand that together our actions make a difference. View upcoming educator workshops.
ClimeTime
RE Sources is part of a statewide network of support for climate science learning, called ClimeTime, that exists to provide the tools and resources to help teachers and their students understand climate science issues affecting Washington communities. Learn more.