As a Washington state clock hour provider, Sustainable Schools offers professional development opportunities to Whatcom County educators. We want teachers and students alike to see firsthand that together our actions make a difference.
Upcoming Workshops for Educators
Solution and Action-Based Learning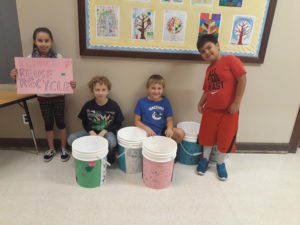 When: Monday, April 26th 4:00-6:00 p.m.
Who: 3rd-12th grade teachers (informal educators welcome)
Where: Online training
Clock hours: 2 hours
When students learn about environmental, social, or civic topics the next question is, "now what"? This training is for classroom teachers and club advisors that are looking for ways to engage students in solutions based learning in-person or online. Action projects can begin or end a unit, can be woven into art, language, history, science, or focus a social action, leadership, or environmental club. Join our Sustainable Schools education specialists to learn about resources, activities, and guidelines for projects your students can engage in that helps solve problems. From community science to letter writing this training will give practical resources and a time for teachers to share their own resources and ideas with each other.
Participants will be able to:
Recognize different levels of stewardship and action
Take learning beyond doom and gloom and offer students real solutions
Participants will leave with practical resources and ways for students to engage
---
Have an idea for teacher professional development?
Tell us about it! Schools@re-sources.org