This is a page for youth. Often, environmental resources are geared towards adults, but youth are driving the environmental movement from all over the world. We want to provide you with resources that can support you in learning, getting connected, and taking action right here in Whatcom county!
Since we at RE Sources believe that people and the planet are interconnected and that work that helps the environment can and should also help people, you'll find we've also included information on social justice organizations and resources.
Intersectional Environmentalism
Advocacy and Action Resources
Books, Podcasts, and Videos
K-12 Online Lessons
More Youth Action Opportunities at Local Orgs
Environmental Careers
---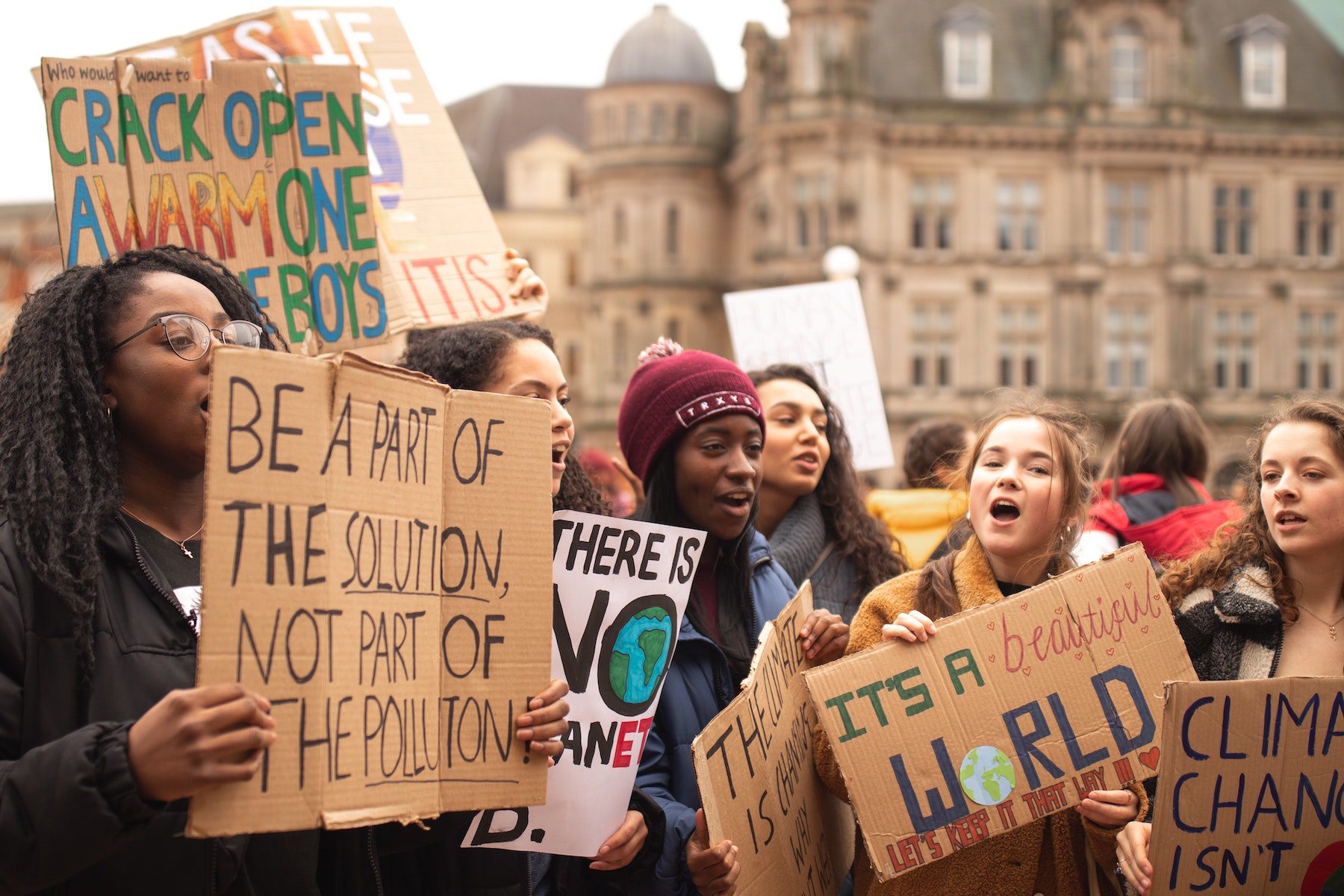 Intersectional Environmentalism
Intersectional Environmentalism is a term coined by Leah Thomas and she defines it as "an inclusive approach to environmentalism that advocates for the protection of both people + the planet." Learn more.
There's so many people doing this important work! It can feel like a big task to help people and the planet, but here are a few good places to start:
What Indigenous land do you live on?
Learn more about our environmental history and its injustices
Advocacy + Action Resources
There's more ways than you might think to make your voice heard – here are a few.
Hone your activist skills
RE Sources' YEP! program connects high school students around shared interest in climate justice activism.
---
Start a Green Team
We support K-8 students in Whatcom Co. to work in teams and solve real world sustainability issues.
---
In addition, you an check out:
This is where you can jump in, get your hands dirty taking hands-on action, meet some friends who care about the same things you do, and make a real difference in your community.
Have an idea for action you don't see here?
You don't need to go far. First, reach out to us at schools@re-sources.org! We can help you brainstorm how to bring more action to your school, share how to be involved in our youth programs, or just lend an ear to your interests! We love hearing from youth and have so many ideas (and want to hear yours!) for how you could get involved.
Books, Podcasts, and Videos
We won't reinvent the wheel here. Check out talkclimate.org, a Seattle-based nonprofit, for lots of climate book, podcast, and video recommendations curated just for you, whether you're in kindergarten or high school.
You can also check out our Resources for Anti-Racist Action
Did you know there's a podcast led by youth right here in the region?
Young and Indigenous is a local Lummi youth-led podcast that explores what it's like to be Indigenous and creates a space where their community's voices can inform a better future.
Online Lessons
When the COVID pandemic led to school closures and pushed education into the virtual realm, RE Sources has compiled dozens online lessons and DIY activities for youth ages K-12. Lesson subjects include climate change, energy, waste, pollution, water and more. Check them out!
More youth action opportunities at local organizations:
Environmental Careers
---
Have more ideas for youth action resources based in Northwest Washington? Let us know! Reach out to schools@re-sources.org with you suggestions.