The Green Team Network is a free program that supports K-8 students in Whatcom County to work in teams to solve the real world sustainability issues on school campuses and in their community. The Green Team Network's goal is to help students identify the areas where their schools can reduce its impact on the environment by providing the knowledge and tools needed to develop and implement student-chosen, student-led sustainability projects.
What is a green team? A green team is an organized group of students who work together to make their own school and/or local community more sustainable. They collaborate to find and implement solutions to issues around waste, water, energy, transportation, school grounds and gardens.
What does the Green Team Network do?
The Green Team Network (GTN) helps students, schools, and the larger school community better understand what it means to be socially, economically, and environmentally sustainable. Through GTN, students identify sustainability issues in their own school and explore ways to problem-solve the solutions themselves. Learning can connect to the classroom curriculum and eventually help students to lead more sustainable lives.
Benefits of a green team:
For students and teachers:
STEM career readiness
Develops leadership skills
Elevates student voice
Builds students' self-esteem
Creates awareness of social and environmental issues
Builds a sense of responsibility
Promotes authentic learning
Offers advocacy and organizing experience
Provides authentic learning
Connects to state and national standards (ESE and NGSS)
Builds community within the classroom and school
Allows for transdisciplinary learning
Creates a commitment to service learning
For Custodial and Facilities staff:
Increases pride and respect for the school
Reduces waste and consumption
Offers healthier and cleaner school buildings
Increases water and energy savings
Creates a bridge between facilities and education
How does it work?
Schools build a green team. This could be an after-school club, a classroom or a grade band, or school-wide. RE Sources provides: Recruitment materials, training to advisor or teacher running team.
Green team assesses the school's sustainability in one of the following areas: waste, water, energy, transportation, school grounds and gardens. RE Sources provides student investigations for assessment and guidance through this process. Note: If a class or grade band is a school's green team, RE Sources will provide connections and resources to curricula.
Green team picks a pathway and project. RE Sources provides guidance and tools to complete action and an equipment library for some projects.
Green teams educate their peers, their school and their community. RE Sources provides tools to assist – media kit, all school assembly script, etc.
Green teams reflect on impacts made and what were essential learnings. Green teams provide RE Sources with an account of the project or a "report card".
Green team investigates a specific pathway to identify where their school can improve it's sustainability.
RE Sources supplies investigation materials
After a waste investigation they find an extensive amount of single-use plastic water bottles in waste and recycling.
RE Sources educates leader and team on plastics and supports action project selection.
Green team attempts a solution: Educate others on why reducing plastics is important
Green team evaluates: Conduct audit to see if their solution was successful. Did the amount of single-use plastics decrease?
RE Sources supplies auditing tools.
Green team plans for improvement and succession: Students continue to encourage durable water bottle use with a fundraising effort to install water bottle re-filling station. Fifth graders whose science curriculum includes human impacts, include the water bottle campaign as part of the classroom curriculum.
RE Sources provides continued support for green team and lessons for teachers.
Green team shares their success by sharing their essential learnings.
RE Sources shares the success with other other schools and students that might be interested in doing the same at their school.
Interested? Have questions?
Please fill out this form and our coordinator will be in touch!
Have questions or want more information? Email Chelsea at chelseah@re-sources.org!
And it's free!
Thanks to generous donors as well as government agencies working to protect our natural resources: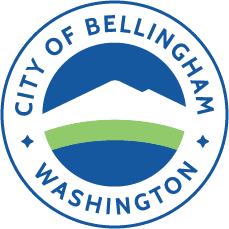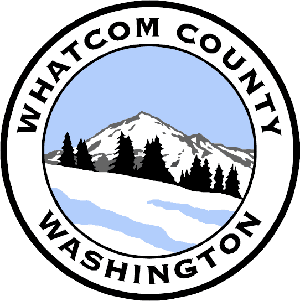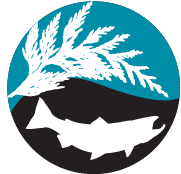 We wish to acknowledge and thank the Keta Legacy Foundation for supporting this critical initiative of our Sustainable Schools Program.