To combat plastic pollution in the Salish Sea, RE Sources regularly hosts beach cleanups — as well as cleanups along rivers and lakes — throughout Whatcom and Skagit counties, providing cleanup equipment and a place to connect with like-minded community members.
Plastic pollution is a concern for water quality and wildlife everywhere and has even been discovered in drinking water and table salt worldwide. Recent research found that Pacific Ocean juvenile fish have been consuming microplastic particles in their first days of life, with not-yet understood health consequences.
Our region has a lot of well-loved beaches. This means, unfortunately, there is often a lot of garbage and plastic waste that makes its way onto shorelines, from people littering as well as trash washing ashore. We often partner with other organizations focused on clean water to make these possible, like Ocean Conservancy, the Cherry Point Aquatic Reserve Citizen Stewardship Committee, the Whatcom County Marine Resources Committee, the Mt. Baker Chapter of the Sierra Club, and the Surfrider Northwest Straits Chapter.
When is the next cleanup?
We're glad you asked! Here is our full 2022 Beach Cleanup calendar if you want to plan ahead, but please check our Events page for final details in case anything changes!
Cleanups happen throughout our region including Cherry Point and Fidalgo Bay Aquatic Reserves, along Bellingham Bay, at Baker Lake, and other locations needing trash removed.
We host a few additional annual cleanups as well: World Water Day in March, Earth Day in April, a post-Fourth of July cleanup, a local cleanup for International Coastal Cleanup in September, and Make A Difference Day in October. If it's around one of those times, check the Events page for details!
Learn more about RE Sources' other actions to fight plastic pollution.
---
Local Business Partner Spotlight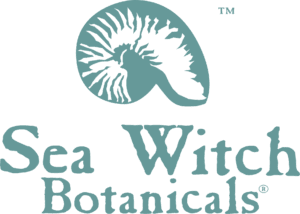 Sea Witch Botanicals aims to keep the world's water healthy by providing natural home and body products that are good for you, and the environment. This Bellingham-based business is a 1% for the Planet member and a B-Corp committed to doing good. They support our work with monetary donations and by facilitating our cleanups. Together, we're making waves in sustainability!