Sign up for our newsletter and always hear about our events first!

Community science: North Sound Stewards 2022 volunteer kickoff
January 11
@
4:30 pm
–
6:00 pm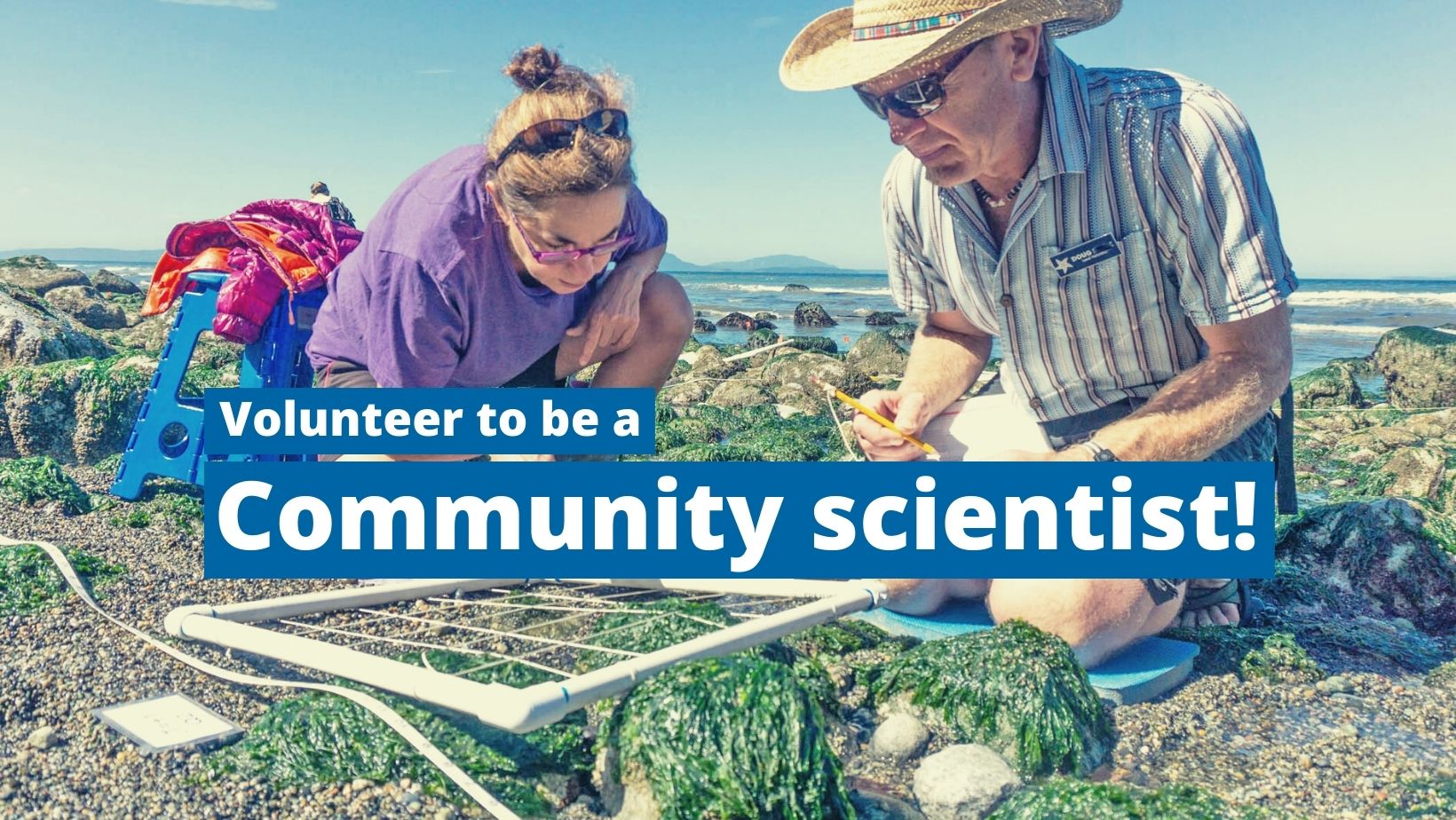 Join us as we embark on another year of community science with our awesome volunteers! We'll go over some of the 2021 highlights and talk about what volunteers can expect in 2022. This year's kickoff will be virtual.
Learn more about what North Sound Stewards opportunities we have to offer this upcoming year—there's something for everyone interested in protecting our vital shorelines, and a community to support you along the way. We'll also take some time to recognize the volunteers of the quarter from 2021. We train residents of Whatcom County to become community scientists and participate in beach surveys.
Community scientists are integral to support important conservation work that underfunded government agencies are often stretched too thin to do. The North Sound Stewards program serves as a hub for community science in Whatcom and Skagit Counties, pairing you up with the best fit for your interests.