Each year matters more and more for averting the climate crisis, protecting dwindling numbers of orca and salmon, and keeping life-sustaining forests intact. In this spirit, we look back at a year of community-driven successes. We hope this list reminds you of your own power, of what the RE Sources community is capable of doing. More wins are in our future — and each time you take action with us, it builds toward even bigger victories.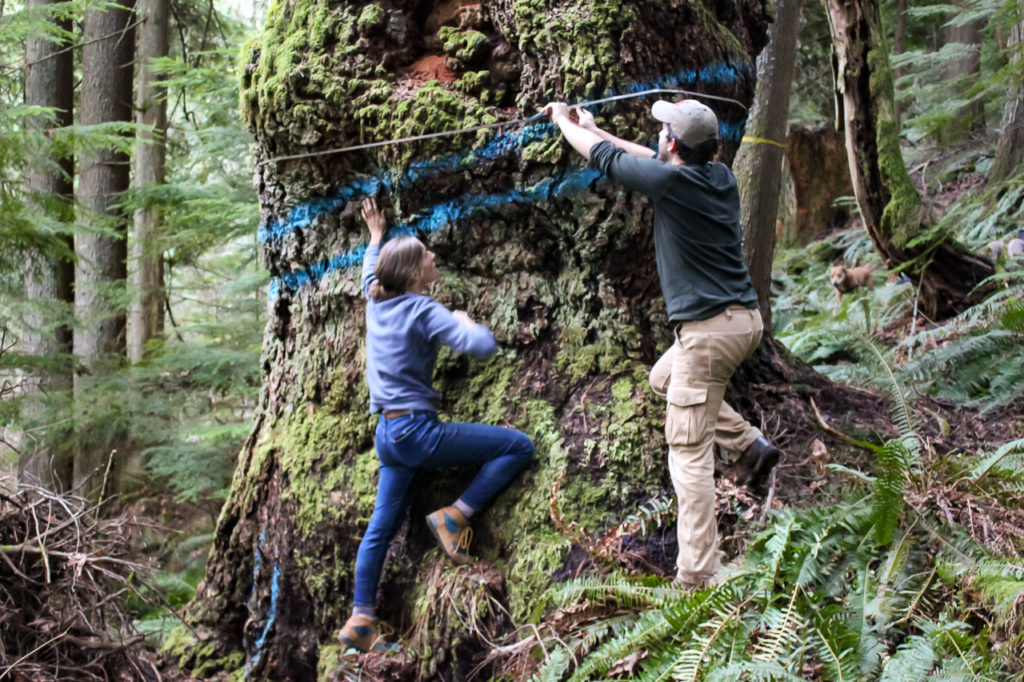 Milestone victories
Protected a legacy forest and kickstarted the movement toward climate-smart, ecological forestry after decades of advocating for protecting Lake Whatcom. Over 1,000 Washingtonians sent letters to the Department of Natural Resources' Board of Natural Resources urging them to stop the proposed sale of 50 acres of mature forest in the Lake Whatcom Watershed, part of the Bessie timber sale. This public outcry helped lead to DNR pausing the sale. Shortly after, DNR included these trees for protection as part of a new carbon reserve program (the first such state program in the nation) to decouple 10,000 acres of its trustlands in western Washington from timber harvest revenue obligations.
Averted the creation of decades worth of toxic sewage sludge by the Post Point Wastewater Treatment Plant. Our staff and dozens of RE Sources supporters sounded the alarm about the City of Bellingham's proposal to replace the Post Point Wastewater Treatment Plant's aging incinerators with anaerobic digesters — which would have produced toxics-laden biosolids that would contaminate farmland and waterways. Thanks in part to this advocacy, Bellingham halted the costly project and is considering more modern, less-polluting methods of treating our wastewater — methods that could be part of a region-wide wastewater solution and serve as a model for other communities.

Won some of the most climate-friendly municipal AND state level building standards in the nation. Bellingham became one of the first cities in Washington to require newly built commercial/large residential buildings to use efficient electric heating and hot water systems, plugging into our increasingly clean electric grid instead of relying on polluting methane pipelines. Hundreds of Bellingham residents heard RE Sources' call to urge Bellingham City Council to stop digging the hole deeper for the climate.

Then, several hundred of you also urged the WA State Building Code Council to adopt similar rules for both new commercial *and* residential buildings. Thanks to your months of advocacy, Washington now has among the cleanest, healthiest standards for space and water heating in the United States, allowing us to invest more in super-efficient heat pumps. And local actions like Bellingham's helped prove it could be done.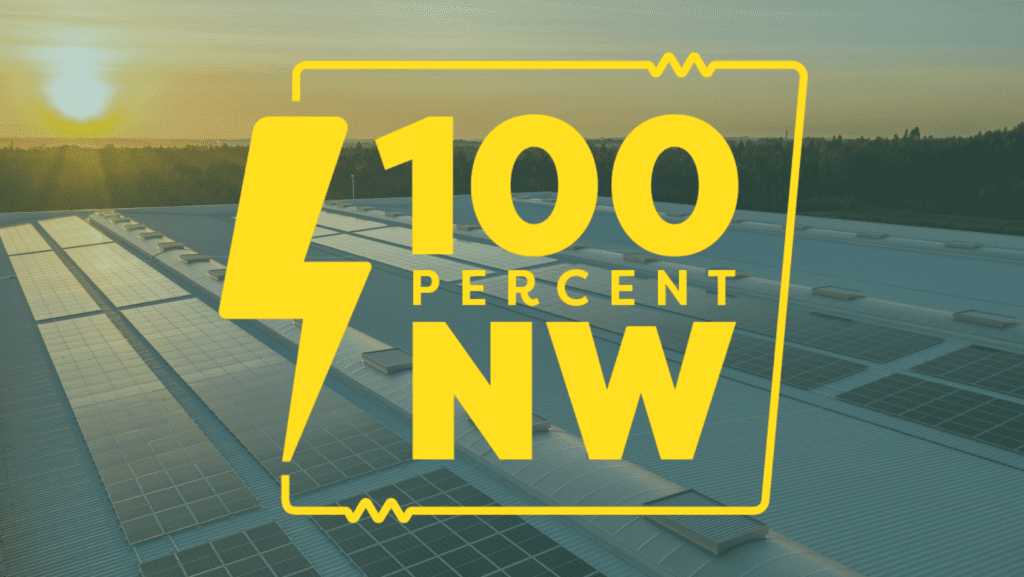 We launched two new campaigns in 2022
100% Northwest: We believe Northwest Washington can transition to 100 percent clean energy in the next decade. 100% Northwest builds on 40 years of experience strengthening regulations on fossil fuel industries and pushing local governments to act on climate. This campaign is helping fund, build out, and power our grid with renewables at all levels — state and local-level policy, creating public insistence to meet this necessary goal, and having conversations with the Whatcom community on what the energy transition will mean for them (check out our Electrify Whatcom County Facebook group to have your questions answered!)
Future Forests: A science-based, grassroots effort to advance forest restoration and climate resilience in Northwest Washington. Our efforts are focused on the transition from industrial logging practices to ecological forest management in the Lake Whatcom and Nooksack River watersheds. We launched the campaign with a video featuring legendary forester Dr. Jerry Franklin that we produced to talk about what ecological forest management is and the value it can offer our region's forests and communities.
More ways the RE Sources community made a difference
Climate Action
There were several successes in the movement to phase out climate-heating and unhealthy natural gas use in homes and buildings as referenced above. Beyond near-term policy solutions, we also used the 100% Northwest campaign as an opportunity for education and engagement around natural gas and the need for electrification. This effort featured:

Outreach events demonstrating the environmental, health and culinary advantages of induction cooking. Now we're cooking with…magnets!
A blog series discussing the benefits of building electrification, as well as the threats natural gas poses to our climate, our communities, and our homes.

Prompted Skagit and Whatcom communities to insist that refinery communities near March's Point and Cherry Point be included in air quality monitoring efforts as an important step in protecting frontline communities from the air pollution hazards posed by our region's four oil refineries.
Urged the successful passage of a resolution to center equity and climate resilience in updates to Whatcom County's Comprehensive Plan — the overarching framework that establishes goals for how (and where) the county will accommodate growth in the next 20 years.
Insisted the State Legislature seriously address the climate crisis and protect our cherished waterways. RE Sources supporters sent over 2,300 messages. Thirty-five of you joined us in virtual meetings with lawmakers to talk about vital bills for salmon, kelp and the climate during Clean & Abundant Water Lobby Week, which we're holding again in 2023. Make sure you're on our Legislative Action Team list to learn more.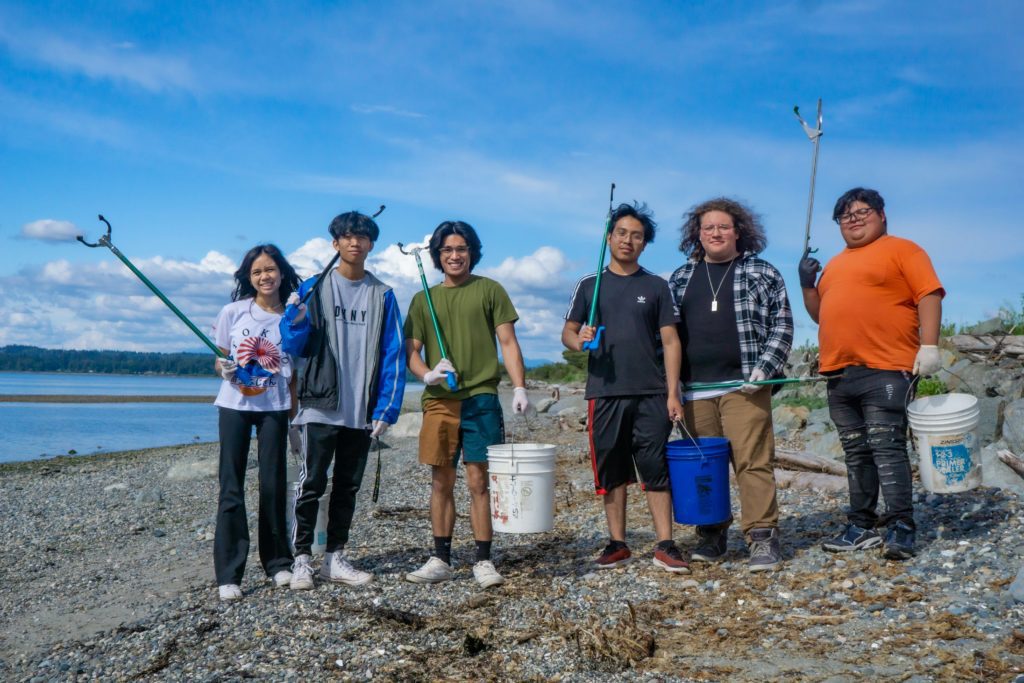 Salish Sea & Local Watersheds
More trees, cleaner drinking water: Successfully urged Whatcom County Council to pass an important set of updates to the Lake Whatcom Overlay District Code, a wonky name for a policy, but one that will increase tree retention, providing better natural protection for the drinking water supply of more than 100,000 Whatcom County residents.
Stewarded local beaches: Our monthly beach clean ups across Whatcom County cleaned over 2,200 pounds of trash that pollute the Salish Sea and are a threat to wildlife. Thank you to the more than 150 residents who pitched in.
Monitored and watchdogged pollution in local waterways: We completed a second year of stormwater pollution monitoring in Bellingham Bay, creating an interactive stormwater map that lets people check our findings of where in the Bay there are pollution concerns. This helped fill in critical data gaps that local agencies aren't able to collect, so we alert them to problem areas. See what we learned. We will continue learning more as we keep watching for patterns.
Led four tours by land and by kayak of Bellingham Bay toxic cleanup sites (MTCA sites), engaging 40 people in conversations with officials working on restoring these parts of our shared waterfront for future uses like parks, businesses, affordable housing and more. 
Advanced action on dangerous PFAS pollution: We contributed important data to the first-ever nationwide study of PFAS pollution in America's waterways. This helps sound the alarm and build pressure on decision makers to take action on these hazardous chemicals.
Stronger pollution limits upheld: In 2020, RE Sources joined several organizations and regional Tribes in legal action against the Trump administration's attempted dismantling of Washington's 2016 water pollution limits. These limits were designed to protect people who eat local seafood from toxic substances. In December 2022, the EPA announced it would return to using those state water quality standards developed with years of scientific research. More standards are needed, but we applaud the EPA's decision.
Sustainable Schools
Trained 106 Whatcom County teachers in bringing environmental solutions into the classroom. From mitigating the effects of stormwater on Coho salmon to understanding how the meal you choose affects greenhouse gas emissions, these teachers left with solutions to share with their 2,500+ students, giving them tools for finding hope during the climate crisis.
Helped 613 students take action in protecting our freshwater resources. 493 students collected 89 pounds of trash, and 161 students created posters educating folks on how and why they can protect our freshwater.
Twenty-two students in our Youth for the Environment and People (YEP!) program across Skagit and Whatcom Counties studied and took action on food waste reduction. Whatcom students presented interactive food waste trivia and reduction tips at the Bellingham Farmers market. They also hand-painted 36 ceramic bowls, filled them with local restaurant coupons, and sold them to raise donations for the Bellingham Food Bank.
The RE Store
The RE Store is wrapping up their 2022 season (December is a big month for waste diversion) and will soon have compiled yearly information about their Community Jobs Training Program, amount of waste diverted from landfills and more!