Tour our region's iconic storm drains, sewers and ditches with RE Sources' limited edition 2022 calendar: (Storm)Waterfalls of Bellingham Bay!
Brighten your walls with each Outfall of the Month! Get daily inspiration from the majestic trickles of urban water replete with mysterious foams, E. coli bacteria, petrochemicals, fertilizer and anything else your neighbor Jeff pours onto the street! It all eventually washes into ditches and storm drains, then into outfalls and creeks that flow directly into Bellingham Bay.
In the 2022 (Storm)waterfalls of Bellingham Bay calendar, experience stunning outfall sites every month such as:
May 2022: Whatcom Creek Outfall
At this iconic outfall, you'll discover the best of what our region has to offer. It sports a verdant algae aesthetic is so vivid you can practically smell the piquant aroma and feel the (disturbingly) warm water. This immersive experience comes with a bonus image of the not-elusive-enough mystery foam.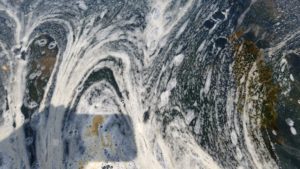 June 2022: Cornwall Beach Outfall
A favorite among Bellingham locals for preventing the unwanted release of sewer trolls straight into the bay, the remarkable Cornwall Beach Outfall begs the question, can one outfall really have it all? With waters low in dissolved oxygen but high in curb appeal, Cornwall Beach Outfall is not to be missed in springtime!
July 2022: Bennet Street Outfall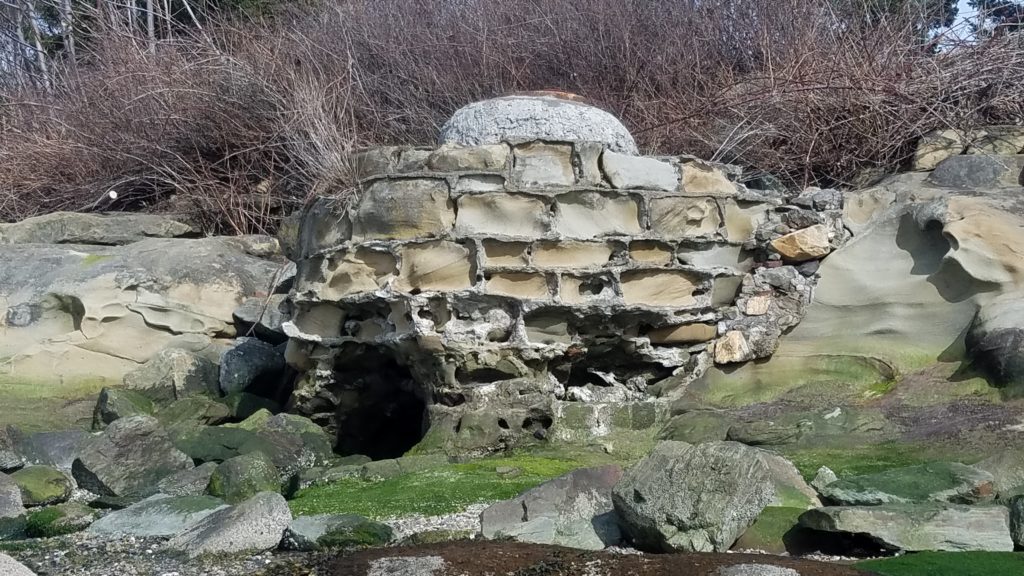 The Bennett St. Outfall takes the viewer on a Gaudí-esque journey with its modernist sensibility, gentle curves and steady stream of subtly contaminated water. Is it a pizza oven? A gargantuan turtle emerging from a primordial stew? An ephemeral spring of E. coli bacteria contamination? The opportunities are limited only by your imagination (and perhaps the amount of dog poop discarded upstream).
To see the rest of Bellingham Bay's spectacular outfalls, make your gift today for our 2022 (Storm)waterfalls of Bellingham Bay limited run calendar series. Delight your friends and family with spectacular portraits of petrochemicals, E. coli, and other pervasive pollution threatening the very region we all depend on. This calendar is a stylish conversation piece for living rooms and offices, or the perfect gift for that neighbor of yours who won't stop pouring motor oil down the storm drain.
RE Sources scientists took regular water samples last year and observed that most places where road runoff flows into bigger water bodies, state water quality standards were not met throughout the year. Our goal is to someday have clean stormwater more deserving of our region's iconic outfalls.
Experience Bellingham from a new perspective and enjoy 12 months' worth of stirring portraits of effluence by picking up your 2022 (Storm)waterfalls of Bellingham Bay calendar today! Don't delay, supplies are dwindling faster than they bay's water quality.