Dust off your Schoolhouse Rock knowledge! Simply marking that you support or oppose a bill is critical for moving bills through committees in the House and Senate to (possibly) become law.
During the Washington State Legislature's all-online 2021 lawmaking session through April 25th, Senators and Representatives are taking comment on bills in a new way at their virtual committee hearings. Follow these seven simple steps with photos to have your voice heard! Please note that the example photos show how to support HB 1084 for Building Decarbonization, but the same steps apply to any bill.
We post a weekly bill tracker on this page (the blue button) so you know what bills are having hearings that week.
Click the button above, which goes to app.leg.wa.gov/CSIRemote. This is the landing page for giving input at ALL committee hearings.
Choose the chamber, House or Senate, that the bill you're commenting on has its next committee hearing in. Our Legislative Action List will keep you posted on what committees are meeting when, and what bills they're considering. Make sure you're signed up!
Click "Please Select" and find the correct committee.
Click the second "Please Select" menu and find the correct meeting date and time.
Choose what bill number you are supporting or opposing.
Choose how you want to give your input. You don't have to attend any hearings to do this. "I'd like my position noted for the legislative record" is the simplest way, as you just let lawmakers know you are PRO or CON for a bill. If you want to either type out a more substantive comment choose "I'd like to submit written testimony," or if you're a superstar and want to testify directly to your lawmakers, choose "I'd like to testify live during the hearing."
Mark your position as PRO or CON
Fill out your information as required by the form, and hit Submit Registration.
Step 1: Choose the legislative chamber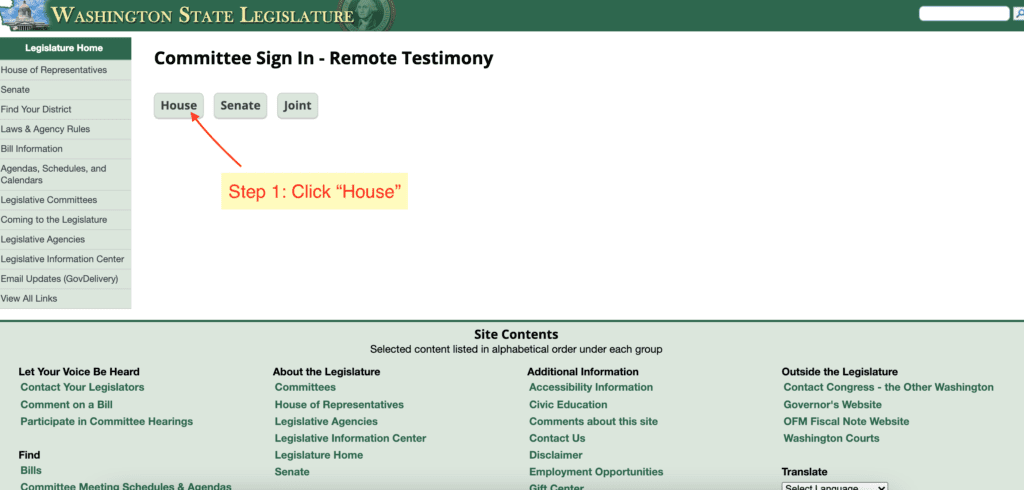 Step 2: Choose the committee the bill is in

Step 2 cont'd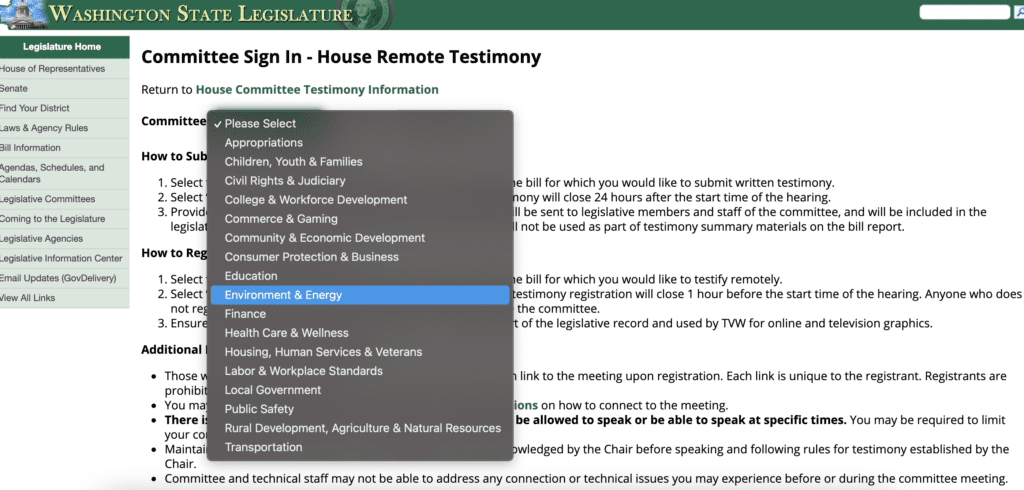 Step 3: Choose the meeting when the bill will be heard

Step 4: Choose the bill
Step 5: Choose how you want to give input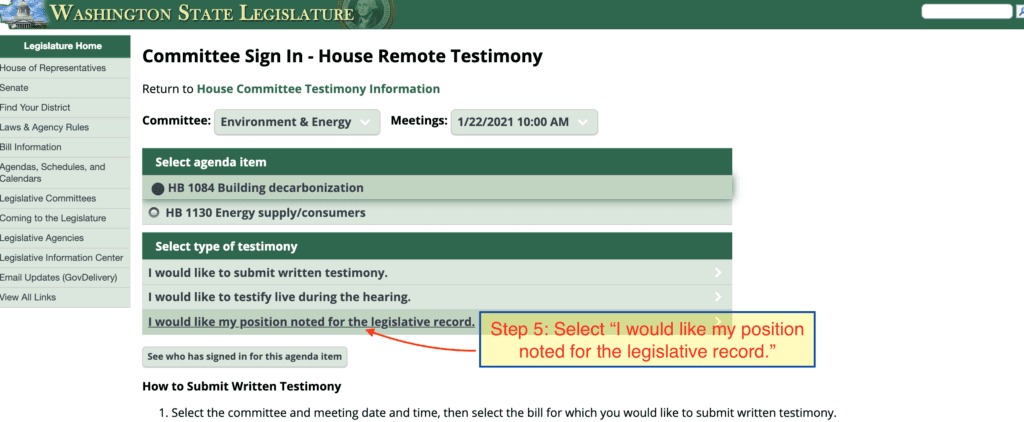 Step 6: Mark your position
Step 7: Fill out your info and submit!
You did it!
Make sure to check our legislative priorities and see if any of those bills are scheduled for hearings. Before hearings is always a great time to support a bill.