To make an upcycled toothpaste tube vase at home, you will need: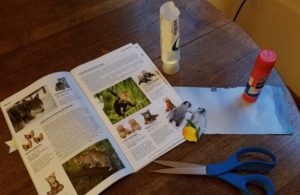 Materials
Toothpaste tube that stands on cap
Glue stick or other adhesive
Scissors
Scrap paper for collaging
Procedure
Cut the end of the tube off far enough away from the cap for a flower stem to reach out of the top.

After washing out the tube, inside and out, apply the adhesive.

Secure a background piece of paper to the tube, leaving a small part uncovered at the top.

Fold the uncovered part down over the background paper (for waterproofing). Glue pictures or shapes and designs to background.

Viola! You now have an upcycled toothpaste tube vase!

We want to see what you made!
Take a picture of you and your upcycled toothpaste tube vase and send them to us or tag us on Instagram (@resources_protects)!