Purchasing clothing for the new school year can cause financial strain on families but children grow so much year to year it becomes necessary to replace the outgrown clothes. Then comes the question of what to do with the now ill fitting clothes piling up in closets and dresser drawers. The average American sends 70 pounds of textiles to the landfill each year creating one of the fastest growing waste streams. How best can we ease the burden both for people and for the environment?
On September 18th, Birchwood Elementary in partnership with RE Sources' Sustainable Schools program hosted a Back-to-School Clothing Market where families could shop for free! Thanks to all the generous donations from our community, we successfully diverted 550 pounds of clothing from entering the landfill and into the hands of people who need it most.
Volunteers and staff quickly transformed the cafeteria at Birchwood Elementary into a clothing market after school. Lunch tables were loaded with jeans, shirts, pants, sweaters, coats, sweatshirts, warm hats, shorts, dresses, skirts, backpacks, shoes, and sports equipment. Families slowly began filing in and in less an hour after opening the doors, the market was bustling with happy shoppers filling boxes and bags with clothing. Tables emptied as fast as volunteers could put out more clothing. Nearly all of the almost 600 pounds of donated textiles found new homes!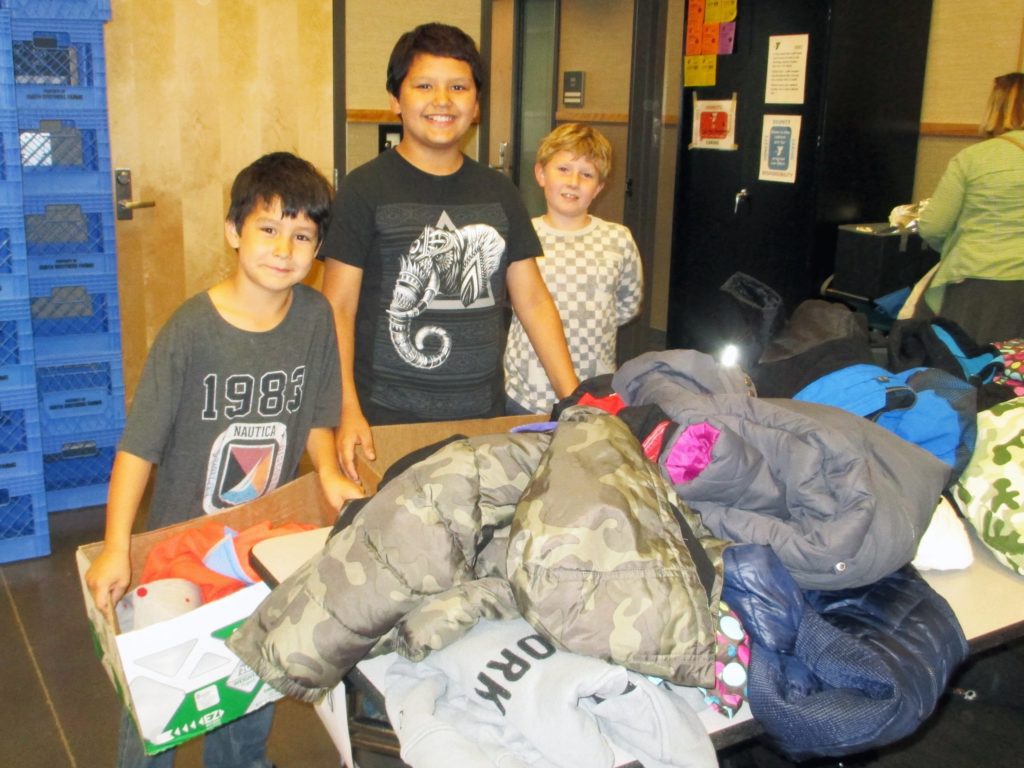 As I stood at the door greeting people or waving goodbye, dozens of people expressed gratitude for their new clothing as smiling students showed off their newly acquired items. One woman in particular talked to me for several minutes about what a blessing this event is for so many people and thanked me over and over. And almost every day since the market, a young student shows off her newly acquired sweatshirt jacket with warm pockets and hood to staff at school. So a hearty thank you to everyone that made this event possible.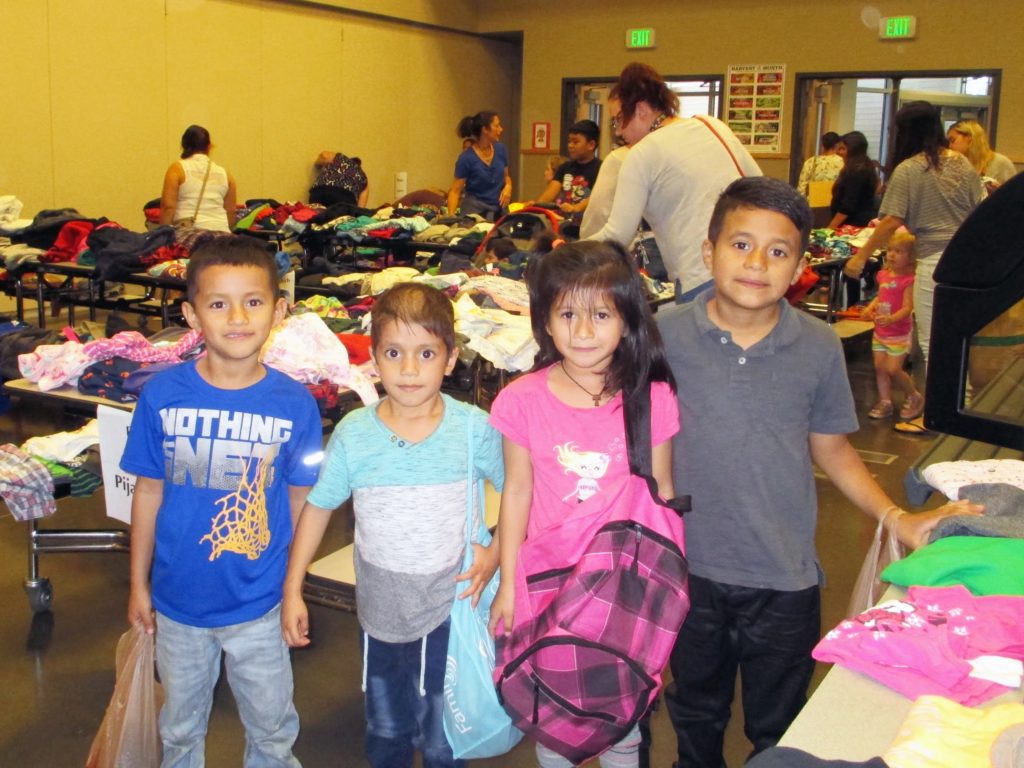 For the environment, the textile and clothing industry is the second largest polluter behind the oil industry and uses vast amounts of water in manufacturing clothing. In the U.S. alone, 27 billion pounds of textiles end up in landfills every year, a number that continues to grow every year. Much of our clothing is made from synthetic material that takes hundreds of years to break down in a landfill contributing to water and air pollution. By donating clothes to those in our own community we are also reducing waste that ends up in landfills. Way to work together Bellingham to create change that matters!
by Sasha Savoian, Sustainable Schools Education Specialist