Just about every aspect of our lives — from the type of grocery bag we use to the cleanliness of our drinking water — touches one or more layers of national, state, county, and municipal policy. It's a challenge to know when, where, and how people can affect change in their community. There are countless ways to exercise civic rights beyond just voting — but they aren't always very obvious.
Even if you feel like a small fish in a large pond when it comes to national issues, your voice can go a long way with local elected officials and public meetings.
RE Sources' policy analysts and scientists have looked ahead and identified key policies we can support to protect drinking water, aid salmon, curb climate-heating greenhouse gas emissions, build out our renewable energy capacity, prepare for summer droughts, and more. To demystify the process of making good environmental policy, we've broken it down by…
An overview of what changes the public can help make reality this year and beyond

Which layer(s) of government make the decision

Next steps for taking action
All these policies, which we hope you'll advocate for with us, have one thing in common: they build local resilience. They will make us less reliant on fossil fuels, limit pollution in our water, preserve habitat and land — freeing up public resources to deal with another crisis when it happens, and protecting the natural resources that keep us thriving.
Click a link or scroll down for information on each of RE Sources' policy priorities, and start making a difference!
Please reach out to Ander Russel, our Program Director, with any questions at: AnderR@re-sources.org
Table of contents
---
Protecting Lake Whatcom Drinking Water
Government(s): City of Bellingham, Whatcom County
Overview: Lake Whatcom, the source of the majority of Whatcom County resident's drinking water, faces an onslaught of threats:
Oil leaks from cars and boats,
Pesticides on home gardens and forestry activities,
Leaking septic systems could release pharmaceuticals and other chemicals,
Bacteria and pet waste,
Phosphorus, a nutrient in fertilizers and pet waste that causes algae to grow in excess, choking out other species in the water,
Invasive species hitching rides on boats. One single invasive mussel could rapidly reproduce, causing millions of dollars in repairs to property and the city's water system.
Pollution of Lake Whatcom is not improving, making drinking water treatment more costly, and the byproducts from treatment — like chlorine — unhealthier for people to consume. Water treatment and lake restoration will only get more costly the longer we wait.
Whatcom County and the City of Bellingham already have a good path forward to address phosphorus entering the Lake as required by the Clean Water Act; however, we are stepping up to ask them to close loopholes, take bold action, and address other pollution threats to the Lake and our health.
What should be improved:
Increase investments in water quality testing for carcinogenic fossil fuel compounds from boats and cars (known as benzene, ethylbenzene, toluene, and xylene or BTEX), and common pesticides such as glyphosate,
Reduce the risk of introducing destructive invasive species by closing public boat launch sites with a gate when the inspection program is not operating,
Ask Whatcom County to contribute to the City of Bellingham's Land Acquisition program, which prevents unchecked development,
Strengthen Whatcom County's Lake Whatcom Watershed Overlay to reduce phosphorus pollution by requiring pervious pavement, limits on lawns for new development and some re-development, and no new septic systems.
Improve tree protection rules in the County and City land use codes (see "Protect trees" priority below),
Reduce urban sprawl in the Lake Whatcom watershed.
Next Steps: We're keeping tabs on this issue and will let you know in our monthly E-News when you can help move the needle.
Sign our petition to the City of Bellingham urging bold action and preventative measures to keep drinking water safe and affordable.
---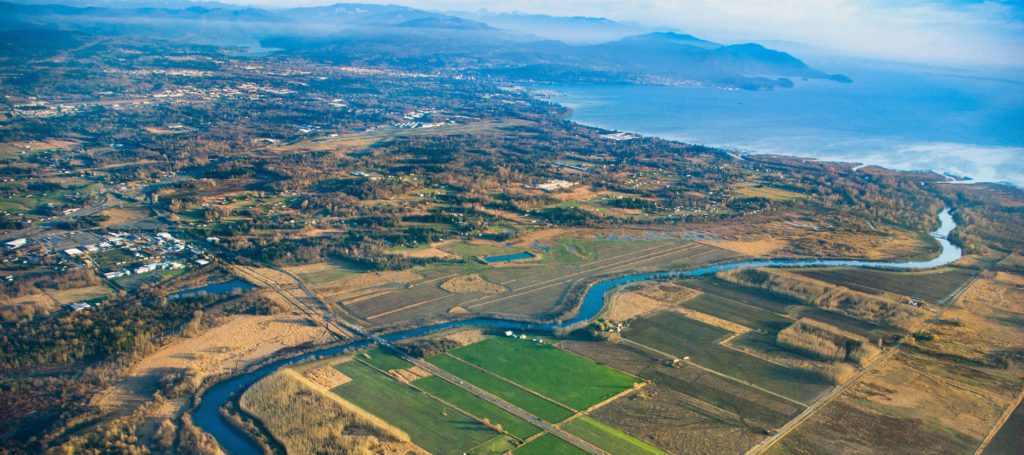 Build regional climate resilience

Government(s): Whatcom County
Overview: RE Sources is working to create a just and green energy transition away from dangerous and damaging fossil fuels. At the same time, we must also prepare our community to weather the projected impacts of climate change and create lasting resilience. We can defend our region from some of the most severe climate impacts by protecting the places we love: shorelines, streams and rivers, forests and marine habitats. When these ecosystems are functioning healthily, they can blunt the damage of severe weather events and make our communities more resilient. If we protect these natural ecosystems, they will protect us.
What should be improved:
Update Whatcom County's Comprehensive Plan to center equity and climate resilience and to ensure the recommendations in the County's Climate Action Plan (passed in 2021) are actually implemented as the County grows.
Increase investments in the conservation and restoration of rivers, wetlands, estuaries and floodplains.
Next Steps: Whatcom County must update its Comprehensive Plan by June 30, 2025. Whatcom County Councilmembers are in the early stages of planning for these updates. Sign up for our monthly E-News and Action Alert emails to stay informed on this process and make the most of opportunities to make your voice heard.
---
Protect forests and retain trees
Government(s): Whatcom County, City of Bellingham
Overview: Trees are the bee's knees. They do everything from storing carbon, soaking up water during the wet season and releasing water back to the ground and streams in the dry season, to providing habitat, and keeping urban areas cool in the summer. Unfortunately, trees and forested areas are often removed in Whatcom County and its cities without any efforts to replant or replace the lost benefits we'd otherwise get for free.
Between 2006 and 2011, Whatcom County lost 12,011 acres of canopy cover, according to the Washington Department of Fish & Wildlife. With a tree protection ordinance in place, we'll slow the loss of mature trees and be more resilient to the impacts that accompany climate change.
What should be improved:
Requires a permit for all tree removal for development and non-development actions. All permits are tracked in a publicly available database,
Discourages removal of established natives trees (24" diameter breast-height or greater) by requiring either replanting onsite of native vegetation at a 2:1 ratio or payment to the Tree Replacement & Preservation Fund,
Provides exemptions for hazard tree removal. Hazard trees must be displaying signs of disease, decay, rot, or damage to the trunk,
Requires certified arborists and tree specialists to sign-off on the tree protection requirements before conducting work,
Creates a Tree Replacement & Preservation Fund for when property owners are unable to replant trees onsite that were removed from their property. The fund will be used to pay for reforestation efforts within the watershed sub-basin of where trees were removed. Trees must be planted in areas conducive to reforestation,
Provides exemptions for Rural Forestry, Commercial Forestry, and Agriculture zones.
Next Steps: We're keeping tabs on this issue and will let you know in our E-News when you can help move the needle.
---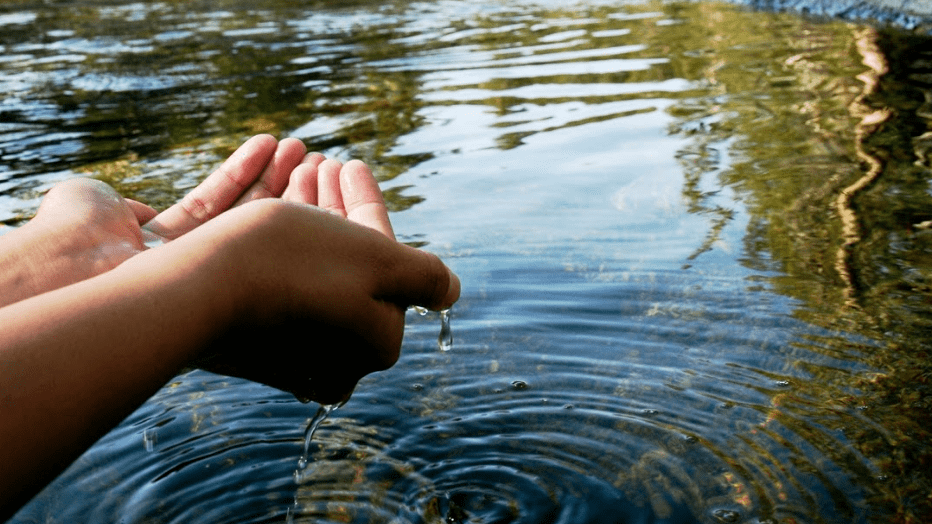 Use vital water resources more efficiently

Government bodies: Whatcom County, Whatcom Conservation District, Ag Water Board
Overview: Whatcom County and our community can be leaders in drought preparedness and climate change. The climate crisis is already fueling worse summer droughts and highly-damaging floods in the rainy season. Not to mention efficient water use saves you money on electrical costs and water distribution!
Unlike other counties in the state, Whatcom County does not have a coordinated water efficiency and conservation program. Agriculture, the largest water user in the county, also has no requirement to save water. And outdated "use it or lose it" water laws discourage farms from using water as efficiently as they could. This is a huge problem especially given that snow will melt earlier in the season to further impact streamflows, the growing season and salmon habitat.
What should be improved:
Whatcom Conservation District could establish a water conservation program for farmers. This includes rebates for efficient irrigation equipment or a low or zero interest loan program. More funding from Whatcom County or the WCD may be required during the budgeting process.
Whatcom County, Whatcom Conservation District, or the Ag Water Board could create a water exchange for farmers. A water exchange would allow farmers with excess water rights (or farmers using water rights more efficiently) to lease them to downstream farmers that may need more water rights to cover irrigation needs for their crops.
Next Steps: We're keeping tabs on this issue and will let you know in our email newsletter when you can help move the needle.
---
Clean energy for our buildings

Government(s): City of Bellingham, State of Washington, Washington State Building Code Council
Overview: Did you know the largest share of Bellingham's climate pollution is from fracked ("natural") gas — a climate-warming fossil fuel extracted by fracking?
Thanks to advances in renewable technologies like solar and wind, and electric appliances like heat pumps, we now have cleaner alternatives for heating our homes and water that are cheaper and more reliable than fracked gas — without the methane leaks, fires, and fracking. The climate crisis necessitates that we transition from using gas in buildings to using better, more efficient, less costly electric heating technologies powered by renewables. In early 2022, we took a major step forward by successfully urging the City of Bellingham to pass an ordinance requiring all-electric space and water heating in new commercial and multi-family residential buildings.
What should be improved:
Existing buildings — when it's time to replace appliances — should install electric heating such as heat pumps and induction stoves
Choosing electric can lower the cost of living and utility bills for residents. Upfront costs for conversion can be assisted with subsidies, incentives, and on-bill financing.
Our electricity sources must be zero-carbon by 2030
We can make progress toward our goals through voluntary choices and commitments, but reaching 100% will require changes to state & municipal laws, policies and funding, sustained over many years.
Update state building codes to require electric space and water heating in all new buildings, both commercial and residential.
Next steps: Take our 100% Northwest pledge for to help transition the Northwest to 100% clean energy by 2030. We send you Action Alerts with local and state-level opportunities to advance building electrification, renewable energy, and funding for a just transition off fossil fuels.
If you missed RE Sources' previous post offering our initial impressions of the Inflation Reduction Act, its significance, its limitations, and our concerns around frontline communities and what comes next, you can read that here.
Header photo: David Inscho