Sign up for our monthly e-news and always hear about our events first! Looking for public meetings where you can make your voice heard? Check out our recurring meetings page.

Salish Sea Vessel Traffic & Unpermitted Expansions at the Petrogas LPG Export Facility
June 28, 2022 @ 4:00 pm

-

5:00 pm
Recent research by Friends of the San Juans documents 22 new or expanding terminal and refinery projects that would add at least 2,634 annual vessel transits to and from Salish Sea ports in British Columbia and Washington State. If all of these terminal and refinery projects are permitted and developed, the Salish Sea would see at least a 25 percent increase in large, ocean-going commercial vessel traffic compared with 2020.
None of the projects in Washington quantify any increases in ocean-going vessel traffic. Washington's State Environmental Policy Act (SEPA) requires identifying and evaluating probable environmental impacts, as well as alternatives and mitigation measures — but vessel-related impacts are rarely addressed. Results of the updated Salish Sea Vessel Traffic Projections highlight the need to implement the Southern Resident Orca Task Force's Recommendation 27: Determine how permit applications in Washington state that could increase traffic and vessel impacts could be required to explicitly address potential impacts to orcas.
Better rules and implementation of existing policies are needed to protect environmental, cultural, and economic resources in the Salish Sea from increased vessel traffic, including the protection and recovery of endangered Southern Resident orcas.
This presentation will summarize the research results, identify gaps in the current regulatory framework, and present potential solutions.
About the speaker: Lovel Pratt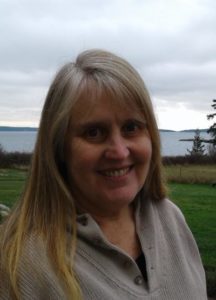 Lovel is the Friends of the San Juans' Marine Protection and Policy Director. Friends of the San Juans provides the Salish Sea Vessel Traffic Projections report and infographic. Lovel is the environmental representative on the Puget Sound Harbor Safety Committee, and a member of the Cherry Point Aquatic Reserve Implementation Committee and the San Juan County Marine Resources Committee. She was a member of the Governor's Southern Resident Orca Task Force's Vessels Working Group and has served on several regional and state-wide oil spill prevention committees, and the 2010 and 2015 Vessel Traffic Risk Assessment (VTRA) Working Groups.