Sign up for our monthly e-news and always hear about our events first! Looking for public meetings where you can make your voice heard? Check out our recurring meetings page.

Help beachgoers appreciate and protect beaches—No experience needed
May 3, 2022
@
5:30 pm
–
7:30 pm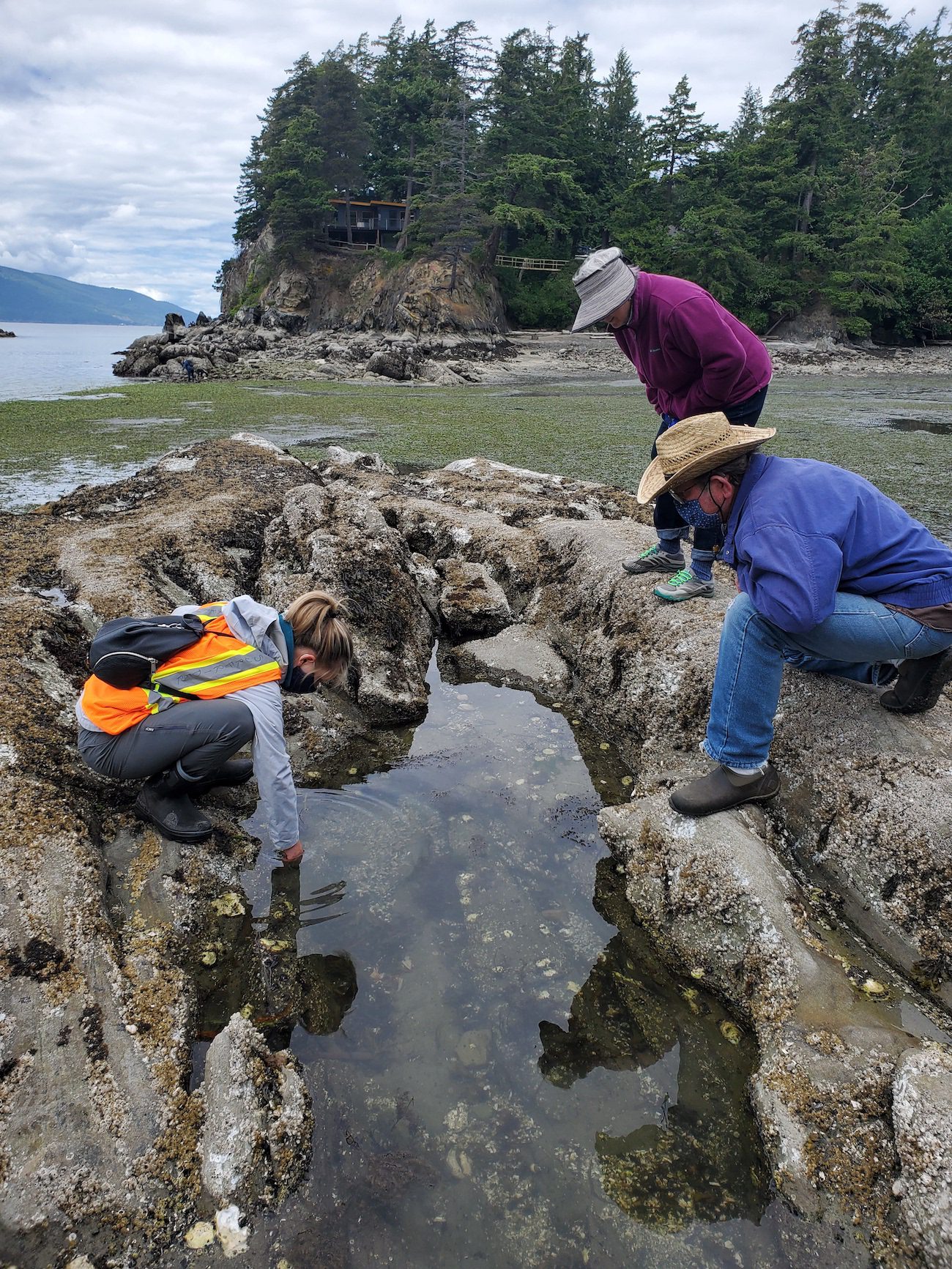 With some extraordinary low tides expected this summer in Whatcom County and an influx of people finding new ways to get outdoors during the pandemic, our waterways need a little extra TLC — and we all have a part to play to protect beaches. Be a volunteer out at Larrabee and Birch Bay State Parks over the summer and talk to folks about everything from tide pools to delicate ocean critters, and even (gasp!) poop pollution. A simple conversation with beach visitors can help them take care of it and appreciate it. We're offering three free trainings in May on beach critter identification and how to have productive conversations — no naturalist experience needed! TRAINING DATES:
May 3rd 5:30 – 7:30 PM (Part 1) at the RE Sources office, 2309 Meridian St, Bellingham WA
May 10th 5:30 – 7:30 PM (Part 2) at the RE Sources office, 2309 Meridian St, Bellingham WA
Part 3 is on the beach where folks can attend either or both: Sunday, May 15th 10AM – 12PM at Larrabee State Park Saturday, May 21st 3 – 5 PM at Birch Bay State Park
Part 1 and 2 will also be offered on Zoom! You'll get Zoom links emailed to you when you RSVP below.