Sign up for our monthly e-news and always hear about our events first! Looking for public meetings where you can make your voice heard? Check out our recurring meetings page.

100% Northwest Launch Party!
April 21, 2022
@
5:00 pm
–
8:00 pm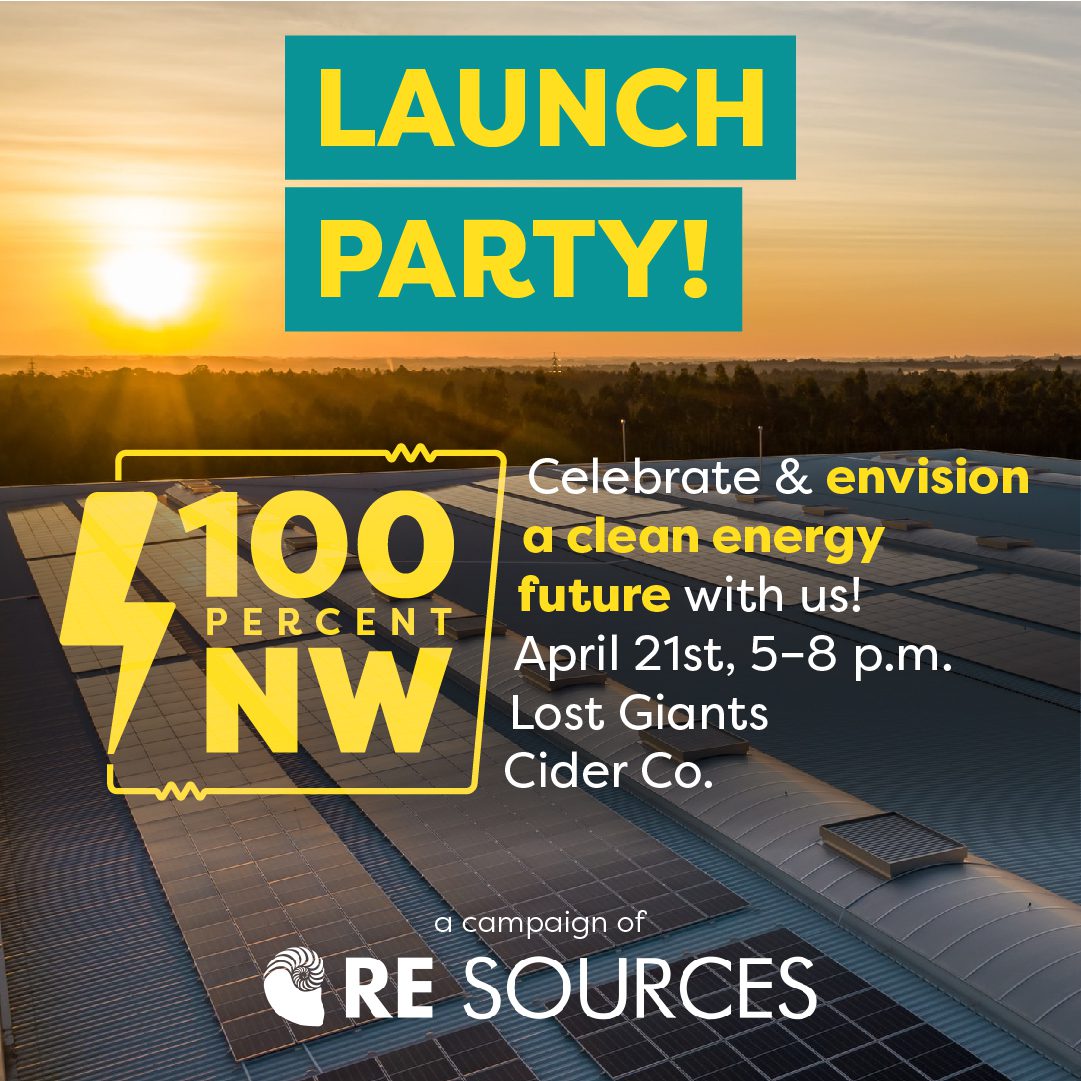 We know the climate crisis can feel pretty overwhelming at times (we're looking at you, latest IPCC report). But fighting for climate solutions doesn't always have to be all doom-and-gloom. We think it's time for a little celebration. That's why we're throwing a party!
Join RE Sources on April 21st from 5pm – 8pm at Lost Giants Cider Co. (1200 Meador Ave) for the launch of our latest clean energy campaign: 100% Northwest! We look at it like this: When it comes to climate change, there's no time left to lose. We have to be in, 100%. That's why we're launching 100% Northwest, a campaign to unite our region under the shared vision of a clean energy future. By 2030, we will fully and equitably transition our region off of harmful fossil fuels and embrace renewables, clean technology, and the courageous effort of this community to get us there. And we know we can do it. Here in the Northwest, we're not afraid of a challenge.
We're ready to build this future together, and we want you along for the adventure. This campaign launch is the positive vibe you've been craving. Don't miss out! Make sure to RSVP so we can get a head count.