Put simply, building electrification is the movement to transition away from burning fossil fuels (like gas) in homes and all other buildings and move toward electricity for all heating and cooking. This means moving on from gas furnaces, gas water heaters and gas stoves and instead opting for electric alternatives.
It might seem weird to place so much focus on buildings, but in Bellingham alone, buildings account for 43 percent of the city's emissions, and in Washington state, buildings account for 27 percent of emissions. These emissions largely come from the gas we burn to keep warm, heat water and cook. Burning gas inside the home also produces a slew of harmful indoor air pollution that can lead to serious health consequences. Getting gas out of our homes and other buildings is one of the fastest ways to protect our personal health and the climate.
Below are 5 common myths about building electrification that we break down into easy-to-understand segments so that we can make informed decisions and have a healthier, more vibrant future.
1) Electricity requires burning fossil fuels at power plants, so switching to electric doesn't address climate change
While it's true that Washington does somewhat rely on fossil fuels for its power supply, it's also the case that we have some of the cleanest electricity generation in the country. But even if we didn't, the reality is that when it comes to solving climate change and creating a clean energy transition, we have to start somewhere. If we'd started the transition 40 years ago when we learned just how bad the impacts of fossil fuel emissions were to our climate, this whole process could have been much more gradual. Perhaps we'd already have 100 percent renewable energy available to power all of the fantastic electric appliances available on the market now. But we can't let the fact that we didn't take action sooner be the barrier for not taking action now, even if the solutions aren't yet perfect or 100 percent carbon free. We have to stop burning things. Plain and simple. The path of continued fossil fuel reliance leads to oblivion, and the path of electrification is getting cleaner by the day.
Considering a gas appliance lasts 15-20 years, it's more important than ever to phase them out for their electric counterparts which will be powered by A LOT more renewables in the next decade. It's also important to note that when the full lifecycle is taken into account, gas can be — and often is — worse for the climate than coal.
Scientists estimate that if a gas system leaks unburned methane at a rate above 2.7 percent, that system will have the same climate change impacts as coal. And considering the Gas Index reports that the national leakage rates for residential and commercial gas systems average around 4 percent, burning gas inside our homes quickly becomes the equivalent of burning dirty coal.
Plus, Washington has committed to carbon-neutral electricity by 2030, and 100 percent clean electricity by 2045 while the entire U.S. has committed to reaching net-zero emissions economy-wide by 2050. The transition to clean energy is on its way. These goals will not be possible without electrifying our buildings and subsequently adding more renewables into our power generation. We're working with multiple solutions in tandem to reach a clean energy future because that's what our narrow window of opportunity requires.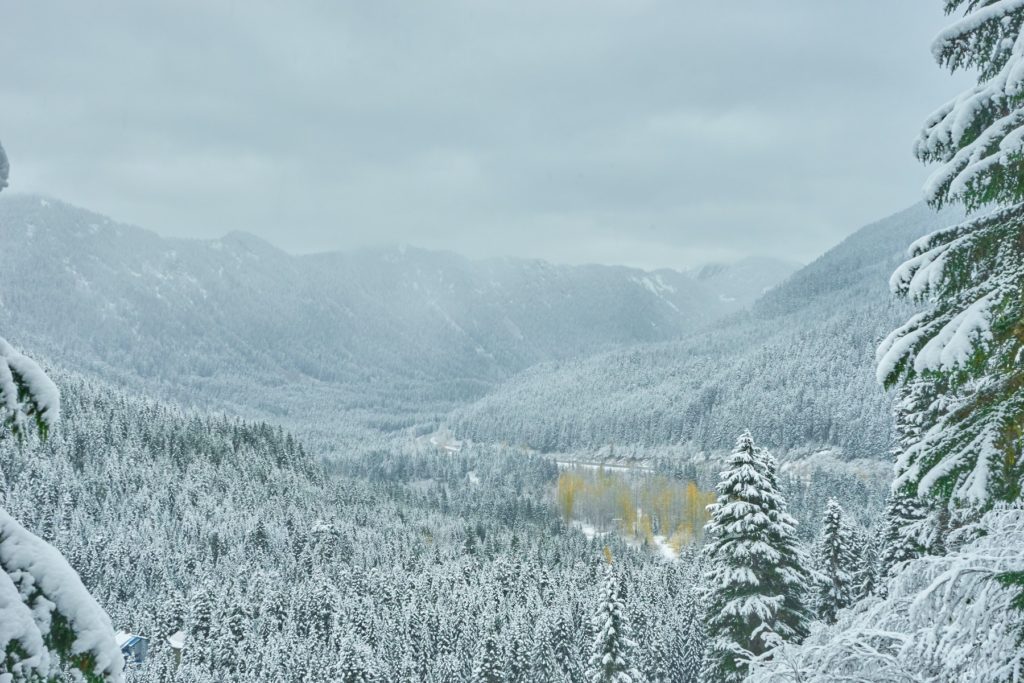 2) Heat pumps aren't efficient for Northwest winters
It's true that heat pumps use backup resistance heat, which uses slightly more energy than a newer gas furnace when temperatures dip below freezing. But despite the coldest days standing out in our memories, there are only 59 days with an average temperature below-freezing each year in Bellingham on average, and only 4 of those days stay below freezing for the entire day. Air source heat pumps are successfully used in Minnesota, the fourth coldest state in the U.S., meaning gas furnaces are more often than not less efficient than heat pumps. Washingtonians would rarely, if ever, require installation of the more expensive insulated ground source heat pumps to deal with the cold months.
Heat pumps work by moving heat rather than creating it, making them incredibly efficient. A gas furnace can only reach about 95 percent efficiency when functioning at its best, a heat pump on the other hand can readily reach 300 to 400 percent efficiency. Even at sub-zero temperatures, some heat pumps are still more than 100 percent efficient.
What we do know is increasing due to climate change is the number of hot days, something a gas furnace can't help with. Heat pumps, which also provide air conditioning in hotter months, are a double-duty appliance and a necessary solution to protect our health and the climate.

3) The health risks from burning gas aren't that bad
Numerous studies show that gas-burning stoves and furnaces emit dangerous pollutants like formaldehyde, carbon monoxide and nitrogen oxides (even when those stoves are turned off). In a house with a gas-burning stove, nitrogen dioxide levels are approximately 50 to 400 percent higher, exceeding outdoor EPA air quality limits. And we're using outdoor air quality limits here because we don't even know what indoor air pollution standards should be in the U.S. Despite the fact that Americans spend nearly 90 percent of their time indoors, the U.S. has not set indoor pollution standards.
Breathing in these pollutants takes a serious toll on our health. A study by UCLA Fielding School of Public Health showed that kids in homes with gas stoves are at a 42 percent greater risk of developing asthma symptoms and at a 24 percent higher risk of developing asthma later in life than children whose families use electric stoves. The Harvard T. H. Chan School of Public Health study estimates that 3,000 to 4,200 people died as a result of health impacts from residential gas use in 2017 alone.
When we turn on our gas stoves, and especially our gas ovens, we're filling our homes with the same pollutants from car exhaust, which can lead to respiratory problems and cardiac disease.

4) You're screwed if the power goes out
It's important to remember that central heating from a gas furnace is reliant on electricity to power fans to move hot air throughout the house. So during a power outage, a gas furnace is just as likely to leave you without heat as a heat pump. And even if you have a gas fireplace, that won't stop pipes that are too far from the fireplace from bursting and as well as other damage that occurs during outages.
Destructive gales and storms will continue to be a fact of life in our region and we need to come together to ensure we have better transmission, home insulation, reliable battery backup, and more resilient grids to protect us. Gas appliances are not the solution to this issue. Home battery storage tech is advancing rapidly and there are electric vehicles hitting the market now with batteries that can power an entire house for up to three days. Microgrid technology — which powers small self-sufficient systems like neighborhoods and campuses — is on the rise. There are plenty of options available if we make changes now to retain both heat AND lighting during a power outage.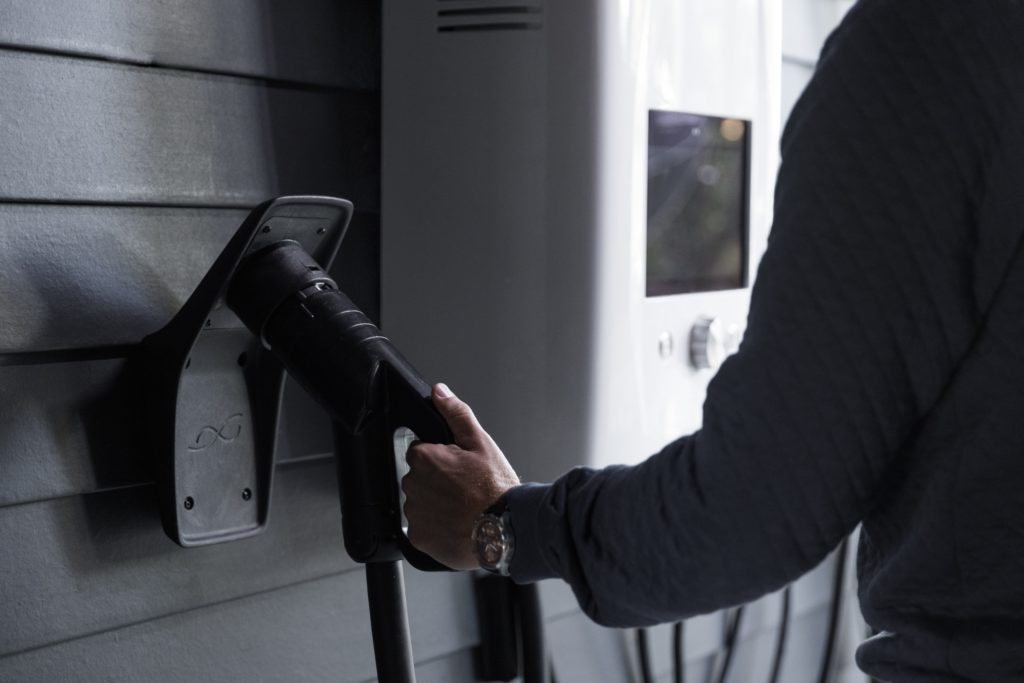 5) Building all-electric is too expensive
It's no joke that the upfront cost of swapping gas appliances for electric ones in existing homes is a barrier, which is why we're advocating for programs that help people in our community quickly and affordably replace worn-out gas appliances with electric ones. We also know that in the Northwest, building electrification can reduce greenhouse gas emissions 70 to 85 percent over a 15-year period while also offering $130 to $540 a year in lifecycle savings, meaning there's a lot of opportunity to save renters and homeowners money with just a little public investment.
We have the opportunity to increase the workforce, decrease costs, create healthier homes, and save the planet. Why wouldn't we go for electrification?
Existing buildings aside, numerous studies indicate that building all-electric new homes is less expensive than building homes with fossil fuels. Rocky Mountain Institute found that all-electric homes in Seattle cost $4,500 LESS to build than a mixed-fuel home, mostly due to the avoidance of an estimated $2,100 to bring a gas connection to the building. The California Energy Codes and Standards statewide utility program found that a mixed-fuel medium size retail store cost between $21,762 and $32,504 more than an all-electric version and a mixed-fuel small hotel costs between $1,294,276 to $1,300,552 more than an all-electric version.
Those figures also don't account for the soaring cost of natural gas and maintaining the costly aging U.S. gas infrastructure.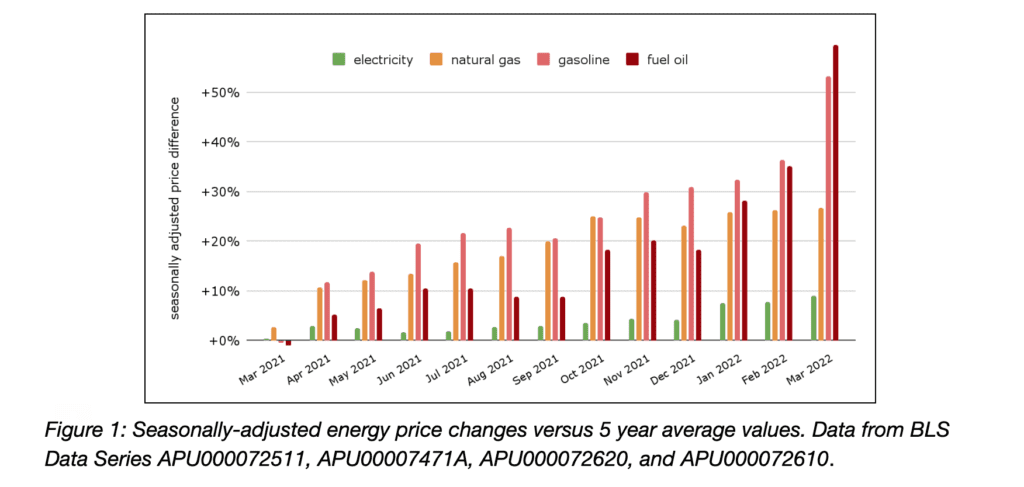 The all-electric transition is expected to create more than 25 million jobs in the short term and more than 5 million jobs sustained over time — that's DOUBLE the number of jobs created by today's fossil fuel industry. We have the opportunity to increase the workforce, decrease costs, create healthier homes, and save the planet. Why wouldn't we go for electrification?
---
The global scientific community has made abundantly clear that greenhouse gas emissions from burning fossil fuels have put the world at immediate risk from climate change. The window of opportunity for humanity to prevent catastrophic warming is small and shrinking by the day. Our only viable way to ensure a healthy, livable future is to stop adding emissions to the atmosphere, and to stop burning fossil fuels in our homes.
If you're interested in getting involved with RE Sources in this crucial work, take the 100% Northwest pledge and help transition the Northwest off of fossil fuels by 2030.