It's easy to think of 2020 as the year we'd like to forget. Yet we've learned two unforgettable lessons: First, there's no going back. The time is now, right now to transition from systems driven by waste, extraction and exploitation to those predicated on restoration, resilience and justice. Second, our communities in Northwest Washington are capable of rallying together in remarkable ways.
We put together a short report hitting some of the highlights of the places you helped protect and the people you helped inspire, educate and activate.
A short sample of the remarkable work this community undertook in the last year:
38 community scientists mobilized to gather data on marine life and shoreline habitat, which helps state agencies manage these waterways
Over 2,400 pounds of trash removed from beaches and rivers
Mobilized our 16,000 supporters to accelerate the shift to clean energy by backing the City of Bellingham's Climate Action Plan
Equipped 36 Whatcom County teachers with tools to teach climate science
Helped The RE Store keep 2,882,107 pounds of material out of the landfill
and so much more!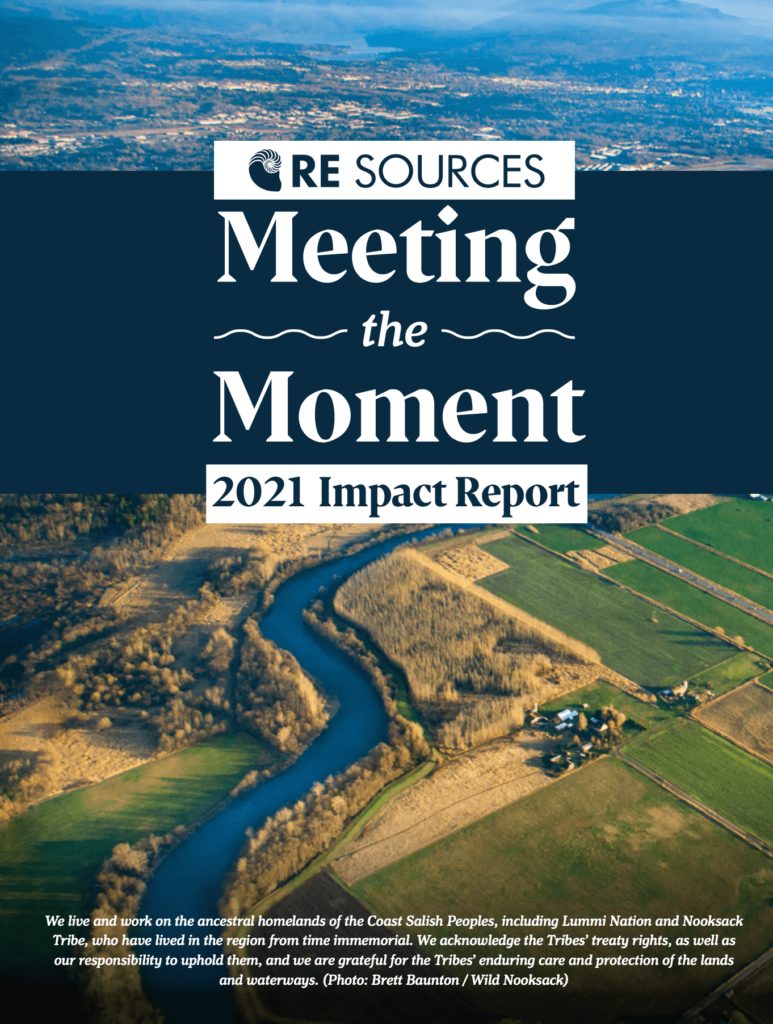 (Photo: Brett Baunton / Wild Nooksack)